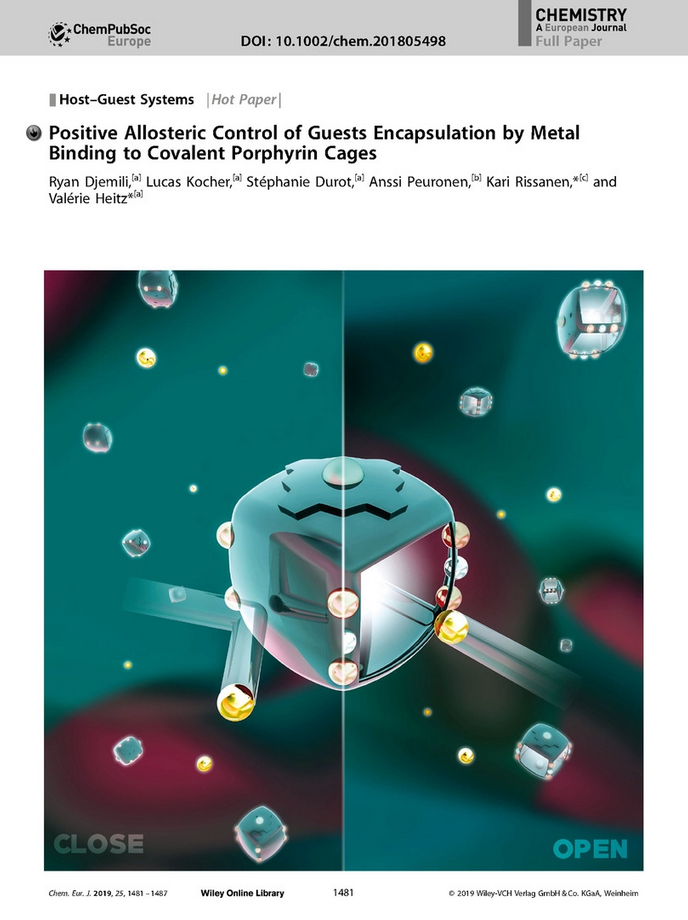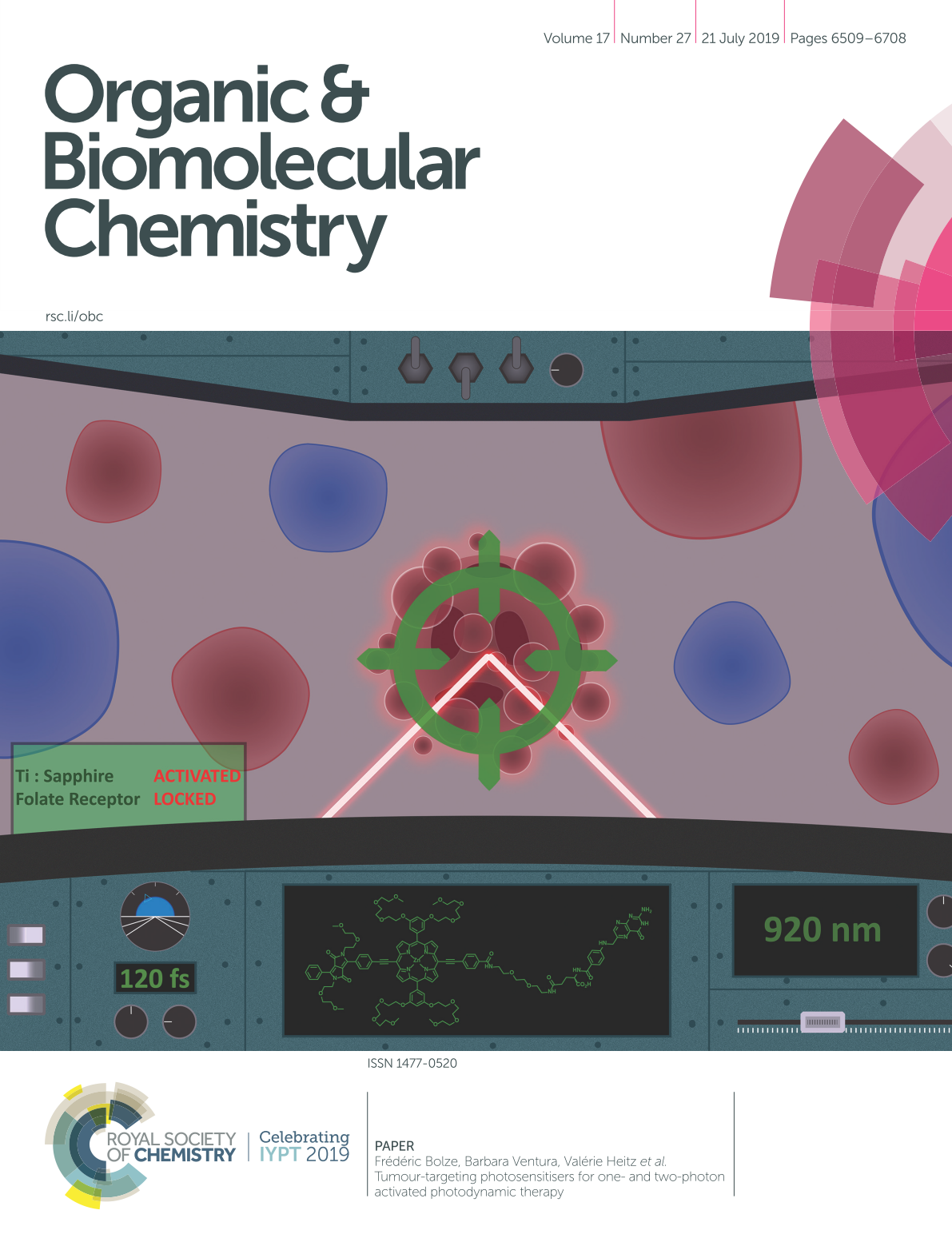 TEAM
Laboratoire de Synthèse des Assemblages Moléculaires Multifonctionnels Institut de Chimie de Strasbourg, UMR 7177 CNRS-Université de Strasbourg,  Institut Le Bel 4, rue Blaise Pascal
67000 Strasbourg-France

Expertise
Porphyrin synthesis / coordination chemistry / molecular receptor / photosensitizer / photodynamic therapy 
5 Recent Publications (last two years)
"Allosteric control of naphthalene diimide encapsulation and electron transfer in porphyrin containers: photophysical studies and molecular dynamics simulation" Zanetti-Polzi, R. Djemili, S. Durot, V. Heitz, I. Daidone, B. Ventura, Chem. Eur. J., 2020, https://doi.org/10.1002/chem.202003151
"A flexible bis‐Co(III) porphyrin cage as a bimetallic catalyst for the conversion of CO2 and epoxides into cyclic carbonates" Schoepff, L. Monnereau, S. Durot, S. Jenni, C. Gourlaouen, V. Heitz, ChemCatChem, 2020, https://doi.org/10.1002/cctc.202001176
"Synthesis and in vitro studies of a Gd(DOTA)-porphyrin conjugate for combined MRI and photodynamic treatment" Jenni, F. Bolze, C. S. Bonnet, A. Pallier, A. Sour, E. Tóth, B. Ventura, V. Heitz, Inorg. Chem., 2020, doi : 10.1021/acs.inorgchem.0c02189.
"Positive Allosteric Control of Guests Encapsulation by Metal Binding to Covalent Porphyrin Cages." Djemili, L. Kocher, S. Durot, A. Peuronen, K. Rissanen, V. Heitz, Chem. Eur. J. 2019, 25, 1481 – 1487, Hot Paper.

"Tumour-Targeting Photosensitisers for One- and Two-photon Activated Photodynamic Therapy" Jenni, A. Sour, F. Bolze, B. Ventura, V. Heitz,  Org. Biomol. Chem., 2019, 17, 6585–6594, ( doi, Front Cover).
Group Members in MAPYRO
Prof. Valérie Heitz (v.heitz@unistra.fr)
Dr Stéphanie DUROT( sdurot@unistra.fr)
Dr Henri-Pierre Jacquot (hpjacquot@unistra.fr)